Have questions? Call us now!
847-468-8900
Learn the right way to buy – Colocation services
December 8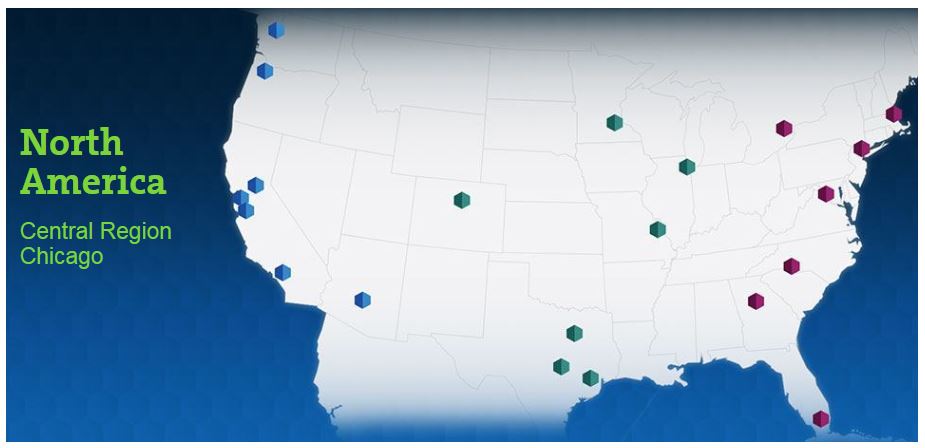 Today, when organizations need data center services, they frequently buy through an intermediary. The intermediary has long term contracts for bulk space with the data center owner/builder. The intermediary then remarkets the space along with additional services to enterprise customers.
The better way to buy data center services is to go direct to the owner/builder of the data center and eliminate the intermediary costs.
Elarasys Worldwide represents Digital Realty, the world's largest wholesale Colocation services and data center solutions provider/developer/owner, with over 130 secure locations globally. Digital Realty offers state of the art facilities and services to satisfy the highest standards. Through Elarasys, customers can secure data center Colocation space with a wide range of additional services at "direct" pricing.
Want examples?
A large technology manufacturing company just did an extensive review of their options, and they chose data center services with Digital Realty.
A large high frequency trading firm just completed a bake off, and selected data center services with Digital Realty.
Want to learn more?
http://www.elarasys.com/media/news/digital-chicago-digital-realty
Data center solutions and colocation services are just one of the services Elarasys can help you with.
Elarasys is an IT solutions company. Not just another IT vendor.
We offer a toolbox full of IT products and services.
Need new equipment? No problem. We can get it for you. Let us help you determine what you need, and get you a great price.
Need something used? If you are like most companies, about 70% of your IT equipment is over one year old. You have made the investment, now you want to keep it running at peak performance levels. Need a replacement? Need an upgrade? We can get you the refurbished equipment you need at a great price, and get you value back for any trade-ins.
Have equipment you need to get rid of? Don't pay a recycler to come take it away. Recyclers can't maximize the value of your equipment. Contact Elarasys first. We are unique in that after we audit your equipment, we identify boxes/components that have global resale value. We then utilize our product managers to secure the best pricing for you. We also handle all the data wiping/destruction and certified recycling responsibilities. You have value in your equipment. Let us help you get paid. Stop paying the recyclers!
Need maintenance? We offer OEM at a savings, and third party maintenance at an even bigger savings. Need on-site sparing? No problem. Next day depot service? No problem. Under contract now? No problem. We can get you pricing and help you switch over without waiting.
Professional services: Need rental or leasing help? Need help with IT Virtualization? Disaster Recovery / Backup? Business Continuity? Data Migration? These are just some of the other services we offer.
Let Elarasys become your IT partner.
Contact us for a different approach to problem solving your IT projects, and to learn more about the better way to buy digital realty.