Have questions? Call us now!
847-468-8900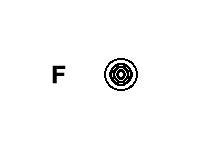 TNC straight jack crimp style for 9913 cable
Cisco - Network connector - TNC (F)
One of the most complicated parts of setting up a network system (router, switch, hub, or access server) is the selection of the serial cables to connect the network system to the serial devices in your network.CISCO cables are high performance and high quality. They've all been tested by Cisco technical experts to ensure they meet the Cisco rigid quality standards.