Have questions? Call us now!
847-468-8900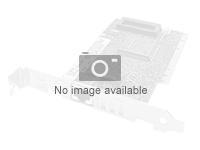 T1/E1 SS7 link PA for ITP
Cisco SS7 Port Adapter - Expansion module - 8 ports
Today's mobile operators are experiencing increasing data traffic in Signaling System 7 (SS7) networks that are designed to carry signaling traffic for call setup and teardown. This data traffic increase is due to network capacity demand from mobile number portability, audience interaction services (televoting via Short Message Service [SMS]), downloading ringtones to mobile handsets, and more activities by subscribers.The Cisco IP Transfer Point (ITP) solution allows mobile operators to use a more manageable and cost-efficient IP network as transport for SS7 traffic. The Cisco ITP solution will complement or eventually replace existing SS7 networks built of signaling transfer points (STPs).The Cisco SS7 Port Adapter (PA-MCX-8TE1-M) is a fundamental part of the Cisco ITP solution, providing high-density, high-throughput connectivity to traditional SS7 devices. This port adapter is a specialized T1/E1 hardware device that can only be used for SS7 Message Transfer Part Layer 2 (MTP2) connectivity. It is only supported in the rsp-itpv-mz Cisco IOS Software Release 12.2 MB images.
| | |
| --- | --- |
| Data Transfer Rate | 2 Mbps |
| Device Type | Expansion module |
| Form Factor | Plug-in module |
| Ports Qty | 8 ports |
| Product Description | Cisco SS7 Port Adapter - expansion module - 8 ports |