Have questions? Call us now!
847-468-8900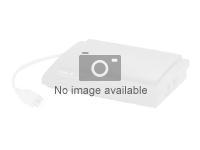 SAR and 30-Channel T1/E1 Digital Voice Module
Cisco - Voice interface card - plug-in module - expansion slot ( 30 channels)
AIM-VOICE-30 is an advanced integration module capable of supporting up to 30 voice or fax channels when used in a Cisco 2600 series or Cisco 3660 router with one of the T1/E1 voice/WAN interface cards (such as VWIC-1T1). This AIM includes powerful DSPs that are used for a number of voice processing tasks such as voice compression and decompression, voice activity detection or silence suppression, and private branch exchange (PBX) or public switched telephone network (PSTN) signaling protocols. By using the AIM-VOICE-30 in a Cisco 2600 series router, customers can support Voice over IP (VoIP) or Voice over Frame Relay (VoFR) while leaving the router's network module slot open for other functions such as asynchronous or synchronous serial concentration. When used in combination with one of the various ATM network modules, VoATM or VoIP over ATM can be provisioned using AAL5 and Voice over AAL2 (VoAAL2).
| | |
| --- | --- |
| Device Type | Voice interface card - expansion slot |
| Enclosure Type | Plug-in module |
| Product Description | Cisco voice interface card |
| System Requirements | Cisco IOS 12.2(2)XB |