Have questions? Call us now!
847-468-8900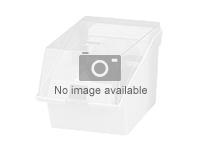 NetApp rack mounting kit
NetApp - Rack mounting kit
NetApp offers seamless, dependable, and comprehensive storage and data management solutions for open network environments. Its highly interoperable solutions utilize proven technologies, maximized by true service expertise, to meet every customer's particular needs. NetApp solutions enable the most successful organizations in the world to gain competitive advantage, improve profitability, and enhance productivity by allowing customers to make use of untapped value in IT infrastructures and to reduce administrative and operating costs. Custodians of vital enterprise data, functions, and applications rely on NetApp solutions.