Have questions? Call us now!
847-468-8900
Lenovo recognizes Elarasys Worldwide
Lenovo recognizes Elarasys Worldwide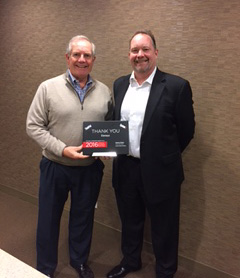 Jim Moriarty, Channel Account Manager at Lenovo, recently presented Tom Hansen, President of Elarasys Worldwide, with a plaque recognizing our continued support as a Lenovo Business Partner.
Elarasys is pleased to represent Lenovo's great product line - offering the most reliable, innovative and extensive product range on the market. Lenovo has been recognized at the #1 PC company* and the #1 in server reliability*.
We look forward to continuing to work with Lenovo!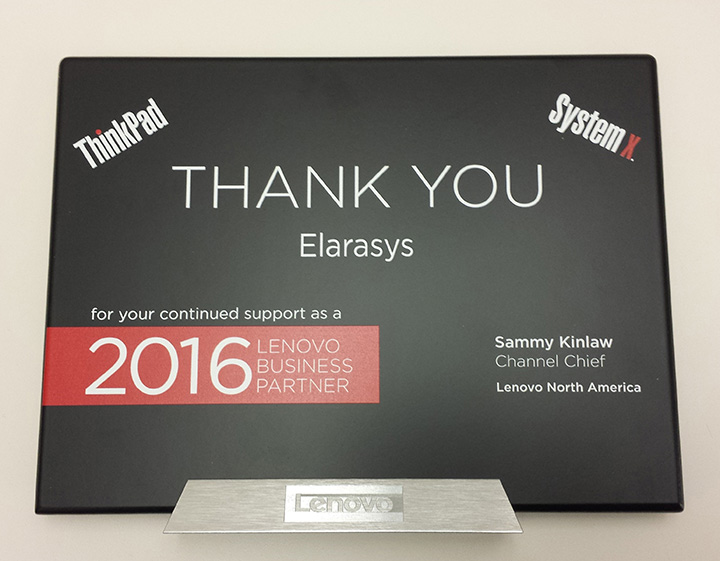 *as per IDC PC Tracker August 2015/ITIC2015-2016 Global Server Hardware, Server OS Reliability Report, July 2015