Have questions? Call us now!
847-468-8900
Elarasys Worldwide - Partnering with SimpliVity
Hyperconverged Infrastructure with SimpliVity
Hyperconverged Infrastructure is one of the hottest subjects in Information Technology today, with many quality options available.

While we are qualified to represent all options, we have chosen to lead with SimpliVity. In 4 short years, SimpliVity has over 5,000 customers worldwide on a platform that combines technology unavailable elsewhere. SimpliVity offers:
Inline

deduplication

,

a file structure that writes a record one time leading to significant storage savings and latency improvements

Automatic backup, disaster recovery,

with a one-click fast and easy implementation

Installation

– quick and easy, in as little as

4 hours

Solution

pays for itself in 6 months
These are just a few of the many benefits from this leading edge, unique product.
​If we haven't spoken to you yet about SimpliVity, we will soon!
Want to read more?
---
SimpliVity Hyperconverged Infrastructure Solutions
SimpliVity delivers the industry's most complete hyperconverged infrastructure platform with a modern data architecture that powers the world's most efficient and resilient data centers. Only SimpliVity goes beyond compute, storage, and networking to converge all IT infrastructure and advanced data services for virtualized workloads - including data efficiency, data protection, and mobility - onto x86 servers.
OmniStack Data Virtualization Platform
SimpliVity's foundational technology is the OmniStack Data Virtualization Platform, designed from the ground up for virtualized workloads. The OmniStack Data Virtualization Platform provides three key benefits to end-users:
Guaranteed Data Efficiency - Only

SimpliVity

deduplicates

, compresses, and optimizes all data at inception globally, eliminating unnecessary data processing, improving application performance, while guaranteeing 90% capacity savings across storage and backup.
Built-in Resiliency, Backup, and Disaster Recovery - Only

SimpliVity

delivers the resilience, built-in backup, and bandwidth-efficient replication needed to ensure the highest levels of data integrity and availability, eliminating the need for legacy data protection.
Global VM-Centric Management and Mobility - Only

SimpliVity

delivers policy-based, VM-centric management abstracted from the underlying hardware that simplifies day-to-day operations and enables seamless data mobility, making development teams and end-users more productive.
OmniStack technology is available in OmniCube appliance, as well as pre-integrated solutions with leading server platforms from Cisco, Lenovo, and Dell.
OmniCube
SimpliVity's OmniCube is the industry's first and only globally-federated and hyperconverged infrastructure solution. OmniCube converges all IT infrastructure below the hypervisor into 2U building blocks on enterprise-grade servers. The flexible architecture of the OmniStack Data Virtualization Platform allows SimpliVity to offer a range of OmniCube models that apply to a broad range of environments and use cases.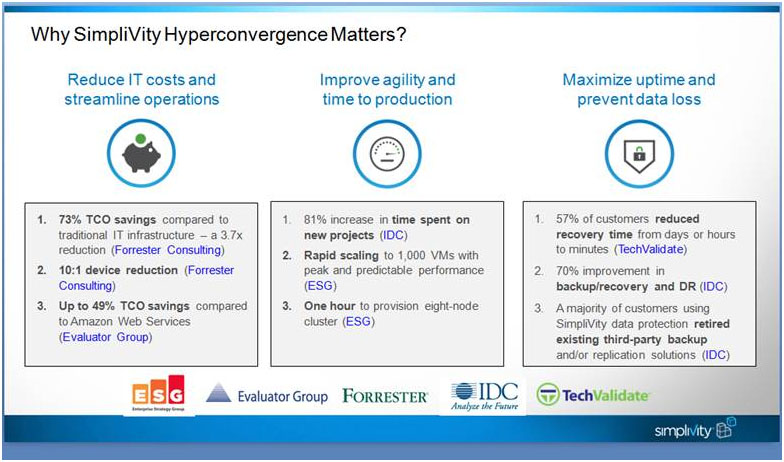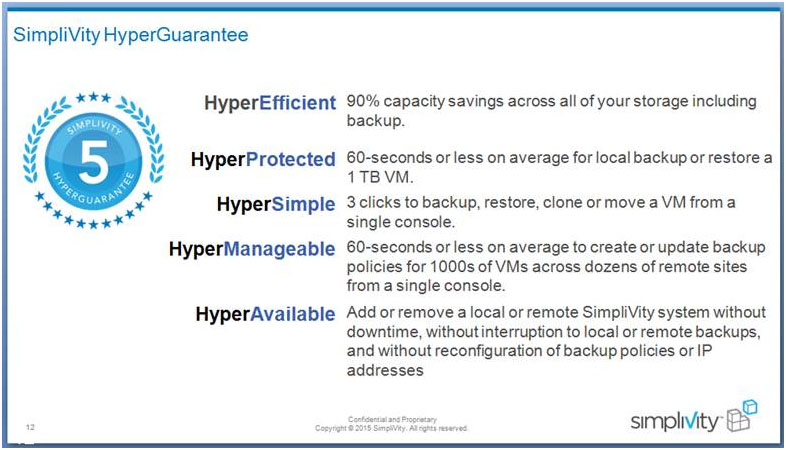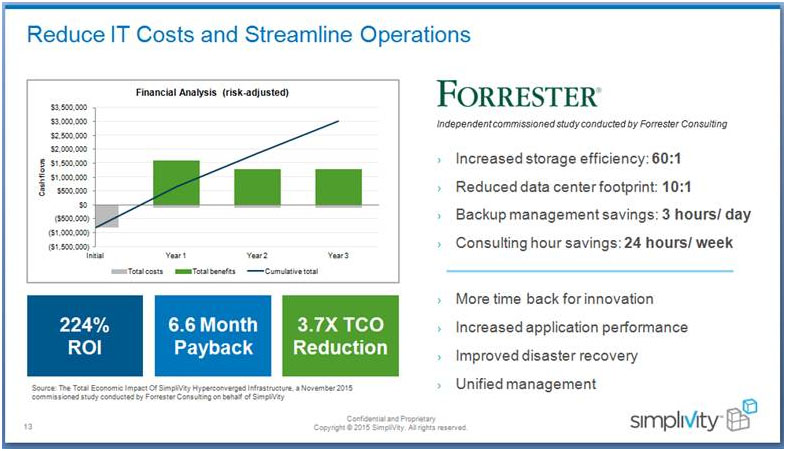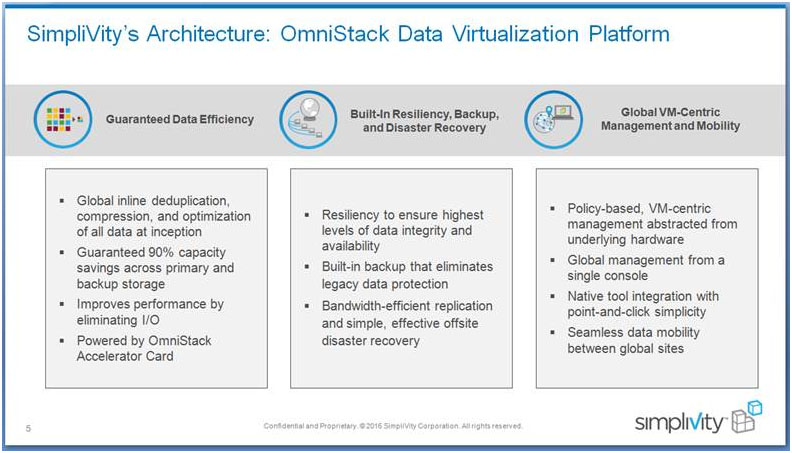 Call or email Elarasys today for more information!