Have questions? Call us now!
847-468-8900
The Case for Buying Used IT Gear
The Case for Buying Used IT Gear
By Carolyn Heinze
When your client wants consumer-grade gear to save money and you insist the business needs a more robust solution, there's an alternative that can satisfy you both.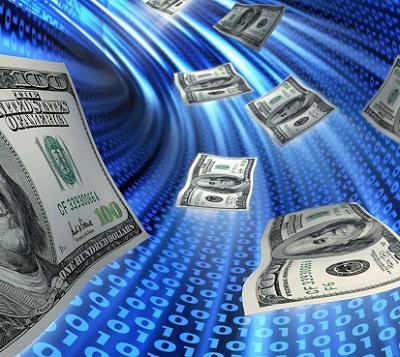 When it comes to purchasing IT equipment, the tendency among SMBs is to do one of two things: make the investment in commercial-grade systems, or pay less for consumer technology that isn't designed for their needs. With the first option comes a considerable capital outlay, and while the second is less expensive up front, SMBs often find themselves subject to the inefficiencies associated with forcing less robust equipment to operate in a business environment.
There is a third option, however, that enables SMBs to access commercial-grade functionality at a lower price, and it's something many of us consider when we're purchasing a car: buying used.
Sage Sustainable Electronics, an IT asset disposition company in Columbus, Ohio, is one source for pre-owned gear. While Sage works directly with end users, it also has a partnering program for IT resellers who wish to sell the company's refurbishment and redeployment services, or who are seeking to procure used equipment for a client. Sage's free BlueBook provides up-to-date pricing on used equipment, and as of press time, the company was getting ready to launch a wholesale e-commerce site.
But while used equipment is an option, how do you know you're purchasing from a reputable dealer? Robert Houghton, CEO at Sage, points to several "markers": a no-questions-asked return policy (within a reasonable time period) and a warranty, which can be anywhere from 90 days to a year, depending on the equipment.
Thomas Hansen, president at Elarasys Worldwide LLC, a pre-owned and new IT equipment provider in Elgin, Ill., adds that another way to vet used equipment providers is to check out their industry affiliations. UNEDA (United Network Equipment Dealers Association) and ASCDI NATD (Association of Service and Computer Dealers International and North American Association of Telecom Dealers) are two trade organizations that count used IT equipment dealers among their membership.
Because legitimate software licensing is an issue with used equipment, for PC-based products it's also necessary to ensure that you're either dealing with a Microsoft Authorized Refurbisher (for a list, visit www.channelpronetwork.com/Zky) or a company whose used products bear a genuine MAR certificate of authenticity.
Maintenance Contract Caveat
Hansen also notes that certain manufacturers' equipment cannot be sold with maintenance contracts when it's used, citing Cisco Smart Net as an example. However, he says that often there are no firmware updates for legacy systems running applications, so not being able to get maintenance with used equipment doesn't mean you're missing out on firmware updates from the manufacturer.
While some IT pros may be reticent to specify used equipment for customers, Houghton argues that following the market bust in 2008, companies put the brakes on their refresh cycles and learned that their systems continued to run. "The useful life, depending on the application, is six to eight years … [and] the typical refurbished item that we're selling is anywhere from a year to five years old," he explains. He says SMBs get up to six years of useful life out of these used devices at a lower cost, freeing up funding for other investments.
"It just makes tremendous sense," says Houghton. "It's eliminating waste in the supply chain, and it's a great way for every business to pinch their IT budget."