Have questions? Call us now!
847-468-8900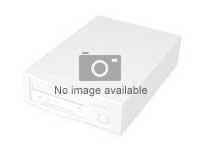 IBM 3580 Ultrium - tape drive - LTO Ultrium - SCSI
IBM 3580 Ultrium - Tape drive - LTO Ultrium ( 100 GB / 200 GB ) - Ultrium 1 - SCSI - internal - 3.5"
The 358x Ultrium tape family of devices supports the latest industry-standard Linear Tape Open (LTO) technology. LTO technology enhances data compression capacity, performance, and reliability. A powerful open tape architecture, Ultrium sets the stage for a new generation of tape storage products expected to surpass current tape capacity and performance benchmarks while maintaining the highest data integrity. Ultrium technology offers a high-capacity, single-reel solution that uses the new ULTRIUM1 media and density. The actual degree of compression achieved is highly sensitive to the characteristics of the data being compressed. Ultrium enables larger-capacity or higher-performance tape backup. It features latest Open Standard technology and a strategic IBM platform.
| | |
| --- | --- |
| Data Transfer Rate (native) | 15 MBps ( 52.7 GBph ) |
| Device Type | Tape drive - LTO Ultrium |
| Enclosure Type | Internal |
| Interface Type | SCSI |
| OS Required | SunSoft Solaris 2.6, SunSoft Solaris 7, IBM OS/400 4.3, HP-UX 11.0, Microsoft Windows 2000, IBM OS/400 4.4, IBM AIX 4.3.3, IBM AIX 4.3.2, Microsoft Windows NT 4.0 SP6 |
| Product Description | IBM 3580 Ultrium - tape drive - LTO Ultrium - SCSI |
| Recording Standard | LTO Ultrium 1 |
| Storage Removable | LTO Ultrium - 3.5" x 1/3H |
| Storage Removable Capacity | 100 GB (native) / 200 GB (compressed) |