Have questions? Call us now!
847-468-8900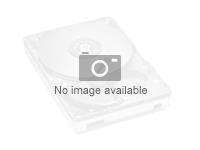 IBM 320 GB High IOPS MS Class SSD PCIe Adapter
IBM High IOPS SD Class SSD PCIe Adapter - Solid state drive - 320 GB - internal - PCI Express x8
This SSD-based high-performance server-class storage adapter can provide the performance required for extensive computations while utilizing a reduced storage footprint.The IBM High IOPS SD Class SSD PCIe Adapter comes with all the benefits of standard storage in addition to enterprise-class high performance of up to 100,000 sustained IOPS. This adapter is designed primarily for performance-hungry high-performance servers and computing appliances while providing the added benefits of lower power and cooling costs, low management overhead, and a smaller storage footprint.Based on standard PCIe architecture coupled with silicon-based NAND clustering storage technology, the High IOPS SSD PCIe Adapter is optimized for System x racks and blades. The scalable design comes with single level cell (SLCTM) technology in a full-height, half-length PCIe form factor.This adapter uses NAND flash memory as the basic building block of solid-state storage and contains no moving parts. Thus, it does not have issues associated with vibration, noise, and mechanical failure. The adapter is built as a block device on a PCIe bus with advanced wear-leveling, 11-bit ECC, and N+1 chip-level redundancy providing unparalleled reliability and efficiency. This adapter is compatible with a wide variety of System x towers, racks, and blades.
| | |
| --- | --- |
| Capacity | 320 GB |
| Dimensions (WxDxH) | 4.3 in x 6.7 in x 0.6 in |
| Interface Type | PCI Express x8 |
| OS Required | Red Hat Linux, Red Hat Enterprise Linux 4, SuSE Linux Enterprise Server 11, SuSE Linux Enterprise Server 10, Microsoft Windows 2003, Red Hat Enterprise Linux 5 |
| Product Description | IBM High IOPS SD Class SSD PCIe Adapter - solid state drive - 320 GB - PCI Express x8 |
| Type | Solid state drive - internal |
| Weight | 9.8 oz |