Have questions? Call us now!
847-468-8900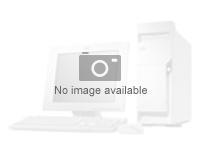 HP ProLiant BL20p G2 - Xeon 3.2 GHz
HP ProLiant BL20p G2 - Cluster - rack-mountable - 2 x Xeon 3.2 GHz - RAM 1 GB - no HDD - Gigabit Ethernet - Monitor : none (pack of 2 )
HP offers the industry's broadest portfolio of blade servers and technologies optimized to address customers' needs. The ProLiant BL20p G2 is a performance dual-processor server blade engineered for the enterprise. The ProLiant BL20p G2 delivers high-performance Intel Xeon processors, SAN storage capability, up to 8 GB of PC 2100 DDR memory and gigabit NICs standard.The ProLiant BL20p G2 delivers optional Fiber Channel support for SAN implementations and clustering capabilities. Through the implementation of a SAN with the ProLiant BL20p G2, customers can achieve improved data availability, easily scale capacity, and realize management cost savings from consolidating disk resources. In addition, with HP's fusion of SAN and NAS (Network Attached Storage), customers can design a storage architecture that incorporates application, database and file serving solution functionality. Fiber Channel capability is achieved using a Dual Port Fiber Channel Mezzanine Card, specifically designed for the ProLiant BL20p G2. The ProLiant BL20p G2 is optimized for HP StorageWorks and compatible with EMC and Hitachi SANs.This kit contains:ProLiant BL20pG2 server blades with two 3.2GHz Intel Xeon processors, 1GB of memory, and Fiber Channel mezzanine adapter;BL p-Class Server Blade Enclosure with 8 Rapid Deployment Pack licenses;BL p-Class RJ-45 Patch Panel 2 with Fiber Channel pass through (comes in pairs);BL p-Class Single Phase Redundant Power Enclosure with 2 power supplies and a Mini Bus Bar.
| | |
| --- | --- |
| Form Factor | Rack-mountable |
| Hard Drive | None. |
| Monitor | None. |
| Networking | Network adapter - PCI-X - Ethernet, Fast Ethernet, Gigabit Ethernet |
| Packaged Quantity | 2 (specifications are for single item) |
| Processor | 2 x Intel Xeon 3.2 GHz |
| Product Description | HP ProLiant BL20p G2 - Xeon 3.2 GHz |
| RAM | 1 GB (installed) / 8 GB (max) - DDR SDRAM - ECC - 266 MHz - PC2100 |
| Storage Controller | RAID ( Ultra160 SCSI ) |
| Type | Cluster |