Have questions? Call us now!
847-468-8900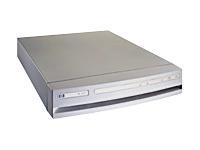 HP 9000 rp2405-2 - PA-8700 650 MHz
HP 9000 rp2405-2 - Server - rack-mountable - 2U - 2-way - 2 x PA-8700 650 MHz - RAM 2 GB - SCSI - hot-swap 3.5" - HDD 2 x 36 GB - Monitor : none
Today's business environment is changing in a fundamental way. Despite significant competitive pressures, businesses must increasingly stretch their IT budgets further. For many IT managers, this has created a challenging situation - whether to purchase systems that offer enterprise-level availability and functionality or more economical systems that sacrifice functionality and reliability. Regardless of the decision, many businesses find themselves making an uncomfortable trade-off between functionality and price. As the organizations' reliance on its IT infrastructure increases, the importance of this trade-off decision can literally be a matter of business survival. Sound familiar? The HP 05 series family of servers addresses this new business reality by offering your business the capability to deliver topline results without compromising on the bottom line.Designed for workgroup applications, front-end applications (such as caching, firewall, and workload balancing), and Web, application, and small database serving, 05 series systems offer the right performance while delivering the high availability and manageability features you've come to expect from HP servers. The HP 05 series of servers allow you to meet tight budgetary requirements and at the same time offer enterprise-class high availability that no one else can match. Standard high availability features on all 05 series servers include dynamic processor resilience, full ECC protection, and HP's Event Monitoring Service (EMS), which provides proactive fault avoidance, detection, and notification.Select 05 series models also offer dynamic hardware partitioning for full electrical isolation. The 05 series product family offers a wide range of high availability solutions to keep your business running, including industry-leading MC/Serviceguard. Designed for ease of ordering and deployment, the 05 series product line offers a full range of standardized configurations that give you the flexibility to meet immediate business requirements. Pre-configured with high-powered PA-RISC processors and offering a choice of four pre-integrated and tested HP-UX 11i operating environments, 05 series servers can be put to work to rapidly address business demands.05 series systems also offer industry-leading form factors that allow multiple servers to be racked in the data center and preserve valuable floor space, resulting in lower operating costs.The hp rp2405 server combines the robust functionality of a UNIX server with exceptional processing power to create an affordable solution for a variety of departmental deployments. Whether you're providing service applications, deploying Web servers, or installing a clustering configuration, the rp2405 is an ideal, cost-effective solution for your computing needs.
| | |
| --- | --- |
| Dimensions (WxDxH) | 19 in x 28 in x 3.5 in |
| Form Factor | Rack-mountable - 2U |
| Hard Drive | 2 x 36 GB - standard - Ultra160 SCSI |
| Monitor | None. |
| Networking | Network adapter - Ethernet, Fast Ethernet |
| Processor | 2 x Hewlett Packard PA-8700 650 MHz |
| Product Description | HP 9000 rp2405-2 - PA-8700 650 MHz |
| RAM | 2 GB (installed) / 8 GB (max) - SDRAM - ECC |
| Server Scalability | 2-way |
| Server Storage Bays | Hot-swap 3.5" |
| Storage Controller | SCSI ( Ultra2 Wide SCSI ) |
| Type | Server |
| Weight | 44.1 lbs |