Have questions? Call us now!
847-468-8900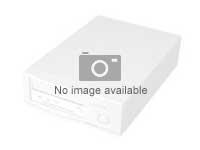 Cisco tape drive - Super DLT - SCSI
Cisco - Tape drive - Super DLT ( 160 GB / 320 GB ) - SDLT 320 - SCSI - external
Cisco is the worldwide leader in networking for the Internet. Cisco provides the broadest line of solutions for transporting data, voice and video within buildings, across campuses, or around the world. Cisco solutions ensure that networks both public and private operate with maximum performance, security, and flexibility.Super Digital Linear Tape (SDLT) Drives are designed for back up of large, business critical message store data basesPRODUCT FEATURES:High capacity and high speed;160GB (uncompressed) or 320GB (compressed) capacity;Connects via SCSI cable to external SCSI port on your server.