Have questions? Call us now!
847-468-8900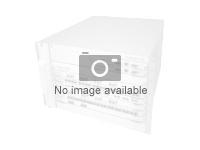 Cisco Catalyst 1912C - switch - 12 ports
Cisco Catalyst 1912C - Switch - 12 ports - Ethernet, Fast Ethernet - 10Base-T - refurbished - external
The Catalyst 1900 switches can improve network performance to the desktop, server, and backbone, especially in networks that use high-performance workstations and servers, use bandwidth-intensive applications, transfer large graphic, audio, and video files, and require access to the same network resources and the Internet.Each Catalyst 1900 switch is designed for plug-and-play operation, requiring only that you assign basic IP information to the switch and connect it to the other devices in your network. If you have specific network needs, you can also configure the switch through its various management interfaces.