Have questions? Call us now!
847-468-8900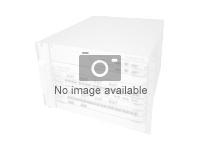 Cisco BPX 8620 - switch - with MGX 8220
Cisco BPX 8620 - Switch - ATM, serial - external - with Cisco MGX 8220 Edge Concentrator
The Cisco BPX 8600 series is standards-based ATM switch with advanced IP and ATM capabilities. Designed to meet the demanding, high-traffic needs of a public service provider or large private enterprise, the BPX switch delivers high-performance ATM switching, multiservice adaptation and aggregation for all types of user traffic. Proven in the world's largest ATM and Frame Relay networks, the BPX 8600 enables service providers and large enterprises to meet skyrocketing network demands. The Cisco BPX 8600 series switch offers up to 20 Gbps of high-throughput switching for multiple traffic types data, voice, and vide - and supports a wide range of interfaces, from Frame Relay to full broadband subscriber interfaces, up to 622 Mbps. You can offer multiple services for LAN, X.25, SNA, IP, Frame Relay, and ATM traffic from a single BPX platform. The Cisco BPX 8600 series supports multiprotocol label switching (MPLS) today, and this functionality can be easily added to any BPX switch already installed in the field.The Cisco BPX 8600 series switch provides 800/1600 Mbps of dedicated bandwidth for each of 12 available interface slots, allowing you to expand capacity and maintain high performance. Narrowband interfaces are provisioned on separate shelves tenable full use of the BPX switch's capacity to deliver narrowband and broadband services. The Cisco BPX 8600 series offers ATM switching and integrates user services over broadband and narrowband ATM trunks. With 20 Gbps of high-throughput, low-latency switching, service providers can deliver innovative, revenue-generating data, voice, video, and Internet services. For large enterprises, the Cisco BPX 8600 series combines LAN, SNA, voice, and other types of traffic over a single WAN. The BPX switch also enables organizations to migrate to the next generation of switched internetworks, while complementing existing investments in routers and Frame Relay switches.This model of 8620 switch comes with MGX 8220 Edge concentrator. The MGX 8220 provides aggregation of a variety of services to a standard ATM User-Network Interface (UNI) or Network-to-Network Interface (NNI). It can be used as a standalone unit for aggregating traffic for an ATM network, or as an adjunct shelf for Cisco ATM switches. It provides the most number of ports per platform for delivering low- to medium- band Frame Relay, circuit emulation, ATM, ISDN and wireless services for transport over the network backbone. The MGX 8220 offers a wide range of services in a single, compact aggregation shelf.
| | |
| --- | --- |
| Bundled with | Cisco MGX 8220 Edge Concentrator |
| Data Link Protocol | ATM, serial |
| Data Transfer Rate | 2 Mbps |
| Device Type | Switch |
| Dimensions (WxDxH) | 17.7 in x 27 in x 22.8 in |
| Form Factor | External |
| Power | AC 110/220 V � 10% ( 50/60 Hz ) |
| Product Description | Cisco BPX 8620 - switch - with MGX 8220 |