Have questions? Call us now!
847-468-8900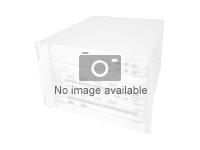 Cisco ATM Switch Processor switch
Model:
L1010-ASP-C-FC1-RF
Cisco ATM Switch Processor - Switch - ATM - refurbished - plug-in module
The Cisco LightStream 1010 is a 5 Gbps modular switch designed for use in either the workgroup or the campus, depending on the nature of the interfaces employed. The Cisco LightStream 1010 uses a five-slot, modular chassis featuring the option of dual, fault-tolerant, load-sharing power supplies.The central slot in the Cisco LightStream 1010 is dedicated to a single, field-replaceable ATM switch processor module (ASP) that supports both the 5 Gbps shared memory, fully non-blocking switch fabric, together with its feature card, and the high-performance RISC processor that provides the central intelligence for the device. The Cisco LightStream 1010 offers the sophistication and depth of functionality required for true ATM production deployment. Advanced traffic management mechanisms allow for the support of current, bursty, best-effort traffic, while also delivering the quality of service (QOS) guarantees required for the applications of the future. All of this sophistication is hidden, however, by the true standards-based, Plug and Play capabilities of the Cisco LightStream 1010, and advanced management functions allow for unprecedented levels of network visibility and control.