Have questions? Call us now!
847-468-8900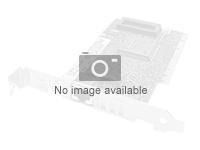 Cisco Aironet 330 - network adapter
Cisco Aironet 330 - Network adapter - PC Card - Ethernet
The Aironet 330 Series enables IT managers and business owners to deliver instant access to mobile workers by establishing and maintaining a wireless network connection anywhere throughout a building. The Aironet 330 Series products are ideal for dynamic environments that require a flexible wireless LAN solution that can change as the business grows, is cost-effective and is simple to deploy and re-deploy. The Aironet solution also provides an affordable building-to-building wireless network solution, and delivers cost and deployment benefits by eliminating the need for recurring leased line charges, frustrating installation delays and physical barriers between buildings.The Cisco Aironet 330 Series PC Card Client Adapter is a PCMCIA card radio module that provides transparent wireless data communications between fixed, portable, or mobile devices and other wireless devices or a wired network infrastructure. This Aironet 330 Series adapter features antenna that provide the range and reliability required for data transmission and reception in larger indoor facilities.