Have questions? Call us now!
847-468-8900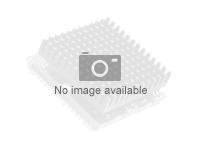 AMD Athlon 64 X2 4200+ / 2.2 GHz processor
Processor upgrade - 1 x AMD Athlon 64 X2 4200+ / 2.2 GHz 512 KB - refurbished
Increase your performance by up to 80% with the AMD Athlon X2 Dual Core processor. Work or play with multiple programs without any stalling or waiting. Dual Core technology is like having two processors, and two working together is better and faster than one working alone.AMD Athlon X2 Dual Core processors put the power of Dual Core technology on the desktop. Dual Core processors contain two processing cores, residing on one chip, that perform calculations on two streams of data to increase efficiency and speed while running multiple programs and multi-threaded software. For end-users this means a significant increase in response and performance when running multiple applications simultaneously.Productivity in today's workplace requires smooth, efficient and seamless multi-tasking. AMD Athlon X2 Dual Core processors deliver true multi-tasking, allowing users to switch from one program to another without always pausing for the computer to catch up and reducing annoying processing pauses.