Have questions? Call us now!
847-468-8900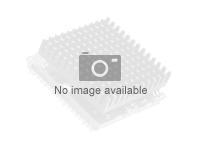 AMD Athlon 64 LE-1660 / 2.8 GHz processor
Processor upgrade - 1 x AMD Athlon 64 LE-1660 / 2.8 GHz - L2 512 KB - refurbished
You live at the forefront of technology, and you won't settle for less from your favorite software. That's why AMD is proud to bring you the AMD Athlon 64 processor, with AMD64 technology for dramatically higher performance and built-in support for future 64-bit applications - even running 32- and 64-bit software at the same time. Maximize system efficiency and stay ahead of the curve with the technically superior PC processor, packed with advances such as HyperTransport technology and an integrated DDR memory controller. Whether it is for business, school or play, with the AMD Athlon 64 processor, you can address your current and future computing needs.