Have questions? Call us now!
847-468-8900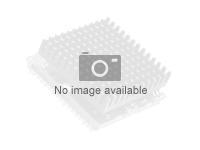 AMD Athlon 4450e / 2.3 GHz processor
Processor upgrade - 1 x AMD Athlon 4450e / 2.3 GHz ( 4 x 512 KB ) - refurbished
The AMD Athlon processor is the first Windows-compatible 64-bit PC processor. The AMD Athlon processor runs on AMD64 technology, a revolutionary technology that allows the processor to run 32-bit applications at full speed while enabling a new generation of powerful 64-bit software applications.With the introduction of the AMD Athlon processor, AMD provides customers a solution that can address their current and future computing needs. As the first desktop PC processor to run on the AMD64 platform, the AMD Athlon processor helps ensure superior performance on today's software with readiness for the coming wave of 64-bit computing. With AMD64 technology, customers can embrace the new capabilities of 64-bit computing on their own terms and achieve compatibility with existing software and operating systems.