Have questions? Call us now!
847-468-8900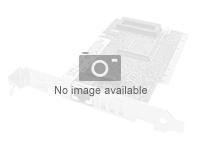 Advanced Lights Out Manager (ALOM) Card or Remote Management Card (RMC)
Sun Advanced Lights Out Manager - Remote management adapter - Ethernet, RS-232
Sun Advanced Lights Out Manager (ALOM) is a system controller that enables you to remotely manage and administer the Netra server.ALOM enables you to monitor and control your server, either over a network, or by using a dedicated serial port for connection to a terminal or terminal server. ALOM provides a command-line interface that you can use to remotely administer geographically distributed or physically inaccessible machines.In addition, ALOM enables you to run diagnostics remotely such as power-on self-test (POST), that would otherwise require physical proximity to the server's serial port. You can also configure ALOM to send email alerts of hardware failures, hardware warnings, and other events related to the server or to ALOM.