Have questions? Call us now!
847-468-8900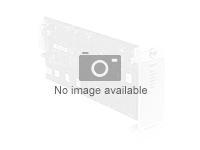 ADTRAN MX2820 23-Inch Chassis - modular expansion base
ADTRAN MX2820 23-Inch Chassis - Modular expansion base - Ethernet, Fast Ethernet - 2U - external
The ADTRAN MX2820 High-Density M13 Multiplexer offers bandwidth consolidation at a low price in a dense rackmount chassis. The MX2820 gives customers the ability to easily install M13s on an as needed basis by simply inserting more MUX cards.In areas where multiple M13s are needed, the MX2820 frees up valuable rack space with a high-density chassis. The MX2820 houses up to 18 multiplexer cards to provide 9 redundant M13 multiplexers in 2 rack units of space. Up to 7 redundant M13 multiplexers can be based in a 19-inch chassis. In addition, the MX2820 can provide up to 63 M13s in a 7-foot bay.The MX2820 MUX cards are capable of combining independent T1s, E1s, or T1s and E1s on the same DS3. Each pair of MUX cards provides built-in 1: 1 redundancy on the DS1 and DS3 signals. Advanced diagnostics include CSU loopbacks, NIU loopbacks, C-bit loopbacks, and built-in BERT (Bit Error Rate Testing) capabilities.As with all ADTRAN products, the MX2820 offers comprehensive management options. It features a VT100 terminal interface for local configuration. To support SNMP and Telnet management, the MX2820 has an integrated 10/100BaseT port. TL1 alarming and editing can be accessed via the 10/100BaseT port, or the X.25 connection.
| | |
| --- | --- |
| Data Link Protocol | Ethernet, Fast Ethernet |
| Device Type | Modular expansion base |
| Dimensions (WxDxH) | 21 in x 12 in x 3.5 in |
| Enclosure Type | External - 2U |
| Features | Hot swap module replacement, manageable, firmware upgradable |
| Product Description | ADTRAN MX2820 23-Inch Chassis - modular expansion base |
| Remote Management Protocol | SNMP, Telnet |
| Weight | 5.1 lbs |