Have questions? Call us now!
847-468-8900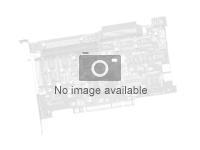 A3500 Differential SCSI Array Controller with Memory
Sun - Storage controller (RAID) - Ultra Wide SCSI - 40 MBps - RAID 0, 1, 3, 5
Since the company's inception in 1982, its vision has propelled Sun Microsystems to its position as a leading provider of industrial-strength hardware, software, and services that power the Net and allow enterprises worldwide to take their businesses to a higher degree of productivity. Sun is committed to connecting anyone, anywhere, anytime, on any device.Sun offers its users complete storage solutions and provides them with all the necessary cables and adapters to make sure every component functions properly and data transfer is quick and safe.