Have questions? Call us now!
847-468-8900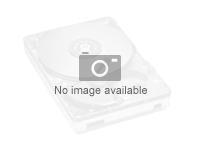 18.2 GB 10 000 rpm Ultra160 SCSI hot-swap slim-line hard drive
IBM - Hard drive - 18.2 GB - hot-swap - 3.5" - Ultra160 SCSI - 80 pin Centronics (SCA-2) - 10000 rpm
The high-performance, next generation IBM SCSI HDDs are available to satisfy a range of storage requirements. Through advanced areal density technology, these HDDs store a large amount of data on each platter. This optimizes the storage capacities of supported systems, while providing solid storage subsystem performance. Performance characteristics include 10, 000-rpm spindle speed - 3.0 ms average latency and 4.9 ms typical average read seek time. Ultra160 SCSI interface supports instantaneous interface data transfers of up to 160 MB/s.