Have questions? Call us now!
847-468-8900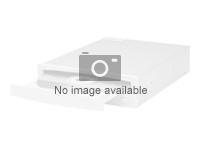 12X DVD-ROM / 40X CD-ROM
Sun - Disk drive - DVD-ROM - 12x - internal
Take advantage of exciting DVD (digital video disk) technology with this drive. It produces high-resolution video with less distortion for rich, smooth-flowing graphics. Its audio has dynamic range, low distortion and wide frequency response. It's true digital sound. DVD plays current and future DVD titles, as well as existing audio CDs and CD-ROM based applications, such as games.